Dirty Rotten Boy (Part II)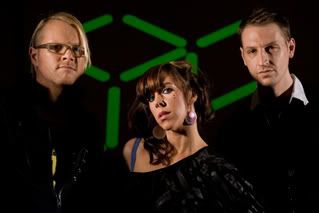 So…went along to the debut live gig of 89 Turns on Friday. I'm supposed to be an impartial journalist and all (ha!), but, boy howdy, did I shake my bootie to the beat.
Walking in to the Prince in Brixton, I noticed a good crowd, but they all seemed to be there for the gastro pub food as opposed to the band. And maybe they were. But when the band started playing, the dance floor filled up, and several girls saw fit to do homage to Dirty Dancing…with each other. This, of course, got the boys up dancing as well.
The band totally connected with the crowd and were called back for an Encore. Georgina belted out "Loaded," and that's when I noticed that the crowd was singing along.
Congratulations to the band for the success of thier first live gig. Many, many re-turns.