Posts Tagged 'civlib'
BoingBoing has a great posting from London resident Cory Doctorow here.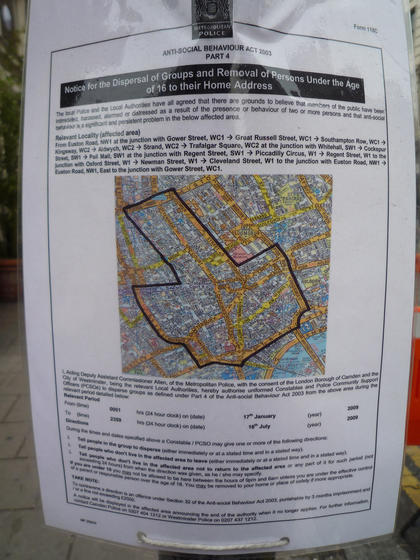 Basically, if you're under 16,  in a public place after 9pm, and a police officer decides they don't like the look of you and your mates, they can tell you to go away. Even if you are doing absolutely nothing wrong.
London and the UK's inexplicable slide into a half-arsed, amateurish Orwellian future continues.
I can't wait to vote in the next General Election.
Actually – can we skip that and proceed straight to the revolution?
Love it.
I want a T shirt of it.
Would it be bad of me just to make one? I mean – they put the pic up in the street, so it's kind of public domain, right?